Oil Change near Warminster PA

For routine and emergency oil changes, drive over to our state-of-the-art service center at Honda of Abington . Retaining a consistent oil level and condition are just two of the many reasons to follow your vehicle's maintenance schedule. This means that you should understand the warning signs for an oil change and also know how to routinely check motor oil quality.
Our automotive professionals want you to stay out of the shop and enjoying adventures around the area in a car that you can count on. We invite you to keep reading our guide—full of handy facts and tips—to learn how to inspect your own oil and where to go for an oil change near Warminster, PA.
Schedule your oil change online here!
How Frequently Should I Change My Oil?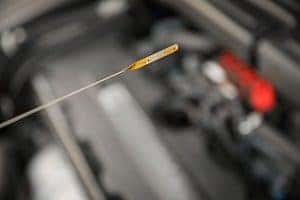 Several variables will determine with what frequency you should have your oil changed. The lifespan of your car's oil can vary quite a bit depending on the type of oil used, how often you drive, and typical driving conditions.
Conventional and synthetic oil differ greatly, so it's important to know which is best for your driving habits and car. Drivers who own older models and use conventional motor oil should expect an oil change approximately every 3,000 miles. Today's vehicles are built to run longer between routine oil changes and many drivers have switched to synthetic oil for its longer lifespan.
Newer cars combined with synthetic oil will give you anywhere from 5,000 to 10,000 miles of driving before an oil change is required. Other factors will also affect the lifespan of any oil, including hilly terrain, exposure to extreme temperatures, and heavy traffic.
Why Are Routine Oil Checks Necessary?
Having your motor oil checked and changed by a certified technician is a great way to ensure that your vehicle is operating at its best. However, it's equally important to get into the habit of inspecting your oil between regularly scheduled oil changes.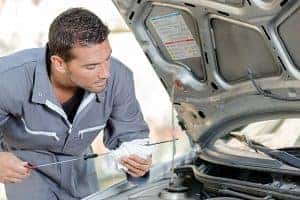 You can think of these habitual checks similarly to the way most people do when it comes to the family doctor. When you go in for a yearly physical, your doctor probably starts by asking how you've been feeling since the last visit. Warminster drivers should take time once a month to check their oil to be aware of any changes to its condition or level.
Of course, our technicians can take a look under the hood if you have limited experience checking it yourself. They'll provide you with an estimate of when you should schedule your next oil change near Warminster, PA, or change it on the spot if necessary.
Schedule Your Next Oil Change near Warminster PA with Us
Maybe the last time you opened the hood and inspected your dipstick, the motor oil was running low and appeared grimy and full of debris. Whether you noticed the oil pressure warning light illuminating the dash or just want to check your engine's condition, our technicians would be glad to check your motor oil and replace it if it's time to have it swapped for new oil.
To schedule your next oil change near Warminster, PA, we welcome you to contact our automotive service center at Honda of Abington today!