How to Check Tire Tread Depth

There are a variety of ways you can help ensure your car is performing at its best while driving around Abington, Willow Grove, and Glenside. This includes regular checks you can do right in your driveway or while filling up your gas tank.
Everything from inspecting the oil condition to checking your tire pressure helps you know exactly when to have various parts replaced to keep your vehicle safely operating. When checking the condition of your tires yourself, you will also want to examine the tire tread depth.
To help you properly see if there is enough tread on your tires, our team here at Honda of Abington made this helpful guide of how to check tire tread depth.
Inspecting the Tread on Your Tires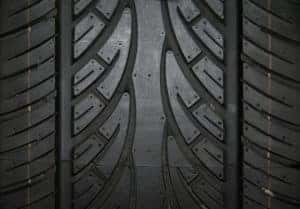 Luckily, you won't need any special equipment in order to see if you have enough tread on your tires still. All you will need is a penny and you will be able to check your tire's tread.
Just simply take the penny and place it in a groove in your tire. With the head side of the penny facing you, place the penny with the top of the head going down into the tire. Then you can visually check to see how much of the penny has gone into the tread.
If part of the head is covered by the tire, it has enough tread left. If you can see the entire head, though, the tread has become too worn and you will need to replace it.
The Importance of Checking Your Tire Tread Depth
There are a few key reasons why having enough tire tread is important. First, the tread of your tires helps make your ride a safe one. This is because the tread is able to give the tires the grip and traction they need to give you stable driving, whether it is a sunny afternoon or rainy evening.
The tire tread is also designed to give you great handling. When cornering, braking, or making a turn, the tread of your tires helps keep you smoothly driving on your intended path and avoid any slipping.
When your tires have plenty of tread left and are properly inflated, you will also enjoy improved gas mileage. All in all, the tire tread is important since it gives you the stability needed along with smooth handling and acceleration as well as quick braking ability.
What to Do If You Don't Have Enough Tire Tread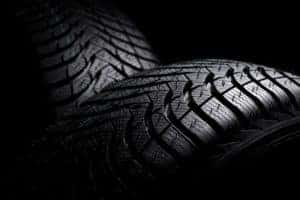 With how quick and easy it is to check tire tread depth you can get in the routine of frequently checking your tires to make sure they are still in great condition. If you notice that there isn't enough tread, the next step will be to replace your tires.
Our trained technicians can do this for you quickly and put on the proper tires your vehicle needs. We can also help your tires last even longer when driving around Abington, Willow Grove, and Glenside by rotating them for you in between replacements. We can make sure everything is aligned properly, too.
If you are due for any tire maintenance, contact our service center here at Honda of Abington today to schedule an appointment to have it done by our technicians!