For more than forty years, our collision center at Honda of Abington has been a leader in the collision repair industry in Abington, Willow Grove, and Glenside, PA. We pride ourselves on doing repairs correctly the first time and providing excellent customer service every time.
On this page, you'll find more information about our collision center and how we can help get your vehicle back to normal after a collision. Read on to learn more!
Common Types of Collisions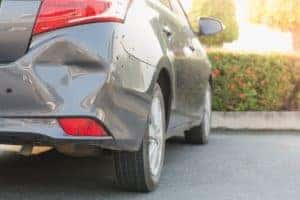 Let's face it, collisions will happen from time to time. It's the reality of driving a vehicle, but the good news is that the team in our collision center is standing by to help you. We've seen every type of dent, ding, scrape, and more in our shop.
Some of the most common types of collisions are minor and happen in many ways. For instance, when severe weather occurs, scratches and dents can be caused by rogue tree branches or heavy hail.
Minor fender benders also happen in parking lots from sharp turns or inattentive drivers backing into other vehicles. In the unfortunate case of a major collision, we also have the ability to diagnose and repair major auto body and engine damage. Whatever the cause, the skilled team in our collision center has the cure.
Our Full-Service Collision Center
At our state-of-the-art collision center, we go above and beyond to take the stress out of your collision repair service. We know how much your vehicle means to you. That's why we work quickly to restore your vehicle to its former glory.
That's also why we staff our ProFirst Certified collision center with the best of the best. All of our techs are I-CAR Certified and have more than 200 years of combined experience. They've worked on all kinds of vehicles and have provided repairs resulting from all types of collisions. We guarantee all our collision work for as long as you own that vehicle.
When your vehicle is brought to us for collision repairs, there's a variety of services we can perform. From suspension realignment to tire rotations, our service technicians can handle these repairs easily. Some common repairs we regularly perform include:
• Front and rear brake service
• Bulb and lighting repair
• Dent repair
• Bumper replacement
Schedule a full-service appointment here!
How We Take Care of All Your Needs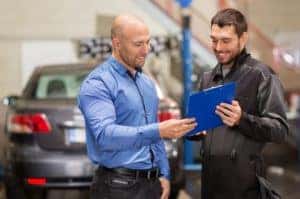 In addition to our superior repair team and full-service collision center, we also offer all kinds of other services to help you. We know collisions happen out of the blue, so we offer our full range of assistance to help keep you moving.
We offer 24-hour towing services you can call upon if you need help getting your vehicle to our location. While your vehicle is being serviced, we also offer rental car assistance. We work closely with Enterprise Rent-A-Car and also have an on-site rental service, Honda of Abington Rental, to set you up with a temporary ride.
Additionally, we're able to work directly with your insurance company on your behalf. As a Direct Repair location for many insurance companies, we're able to expedite the whole insurance process in many cases. We truly care about our customers and, if we can, we'll work with your insurance company to handle your repairs and make sure you get what you need.
Genuine Factory Parts
In order to ensure you drive off our lot with peace of mind, we provide a fully stocked on-site parts center. We keep our parts center stocked with genuine original equipment manufacturer (OEM) parts and accessories.
This allows our technicians to be sure the components they use to repair your vehicle are coming straight from Honda and live up to factory standards.
In Need of Collision Repairs?
We at Honda of Abington are thrilled your search for a reliable and state-of-the-art collision center in your area has brought you to us. As you can see, we can take care of any collision damages you might encounter on the roads of Abington, Willow Grove, or Glenside, PA.
If your vehicle is in need of collision repairs, give us a call today to schedule a service appointment!
Choose Honda of Abington Collision Center first for any of your collision needs.