2023 Honda Civic Type R Preview

The hottest racing hatchback is making its grand return in 2023. What are we talking about? The 2023 Honda Civic Type R, of course! If you're ready to take on the streets of Abington, Willow Grove, and Glenside, Pennsylvania, with the precision of a professional, keep reading.
Our team at Honda of Abington has created this 2023 Honda Civic Type R preview to help drivers like you stay up to date on all the latest, exciting information.1 Learn more below and contact our team to be among the first to know when this model is released.
Glimpse the Dynamic Design of the Civic Type R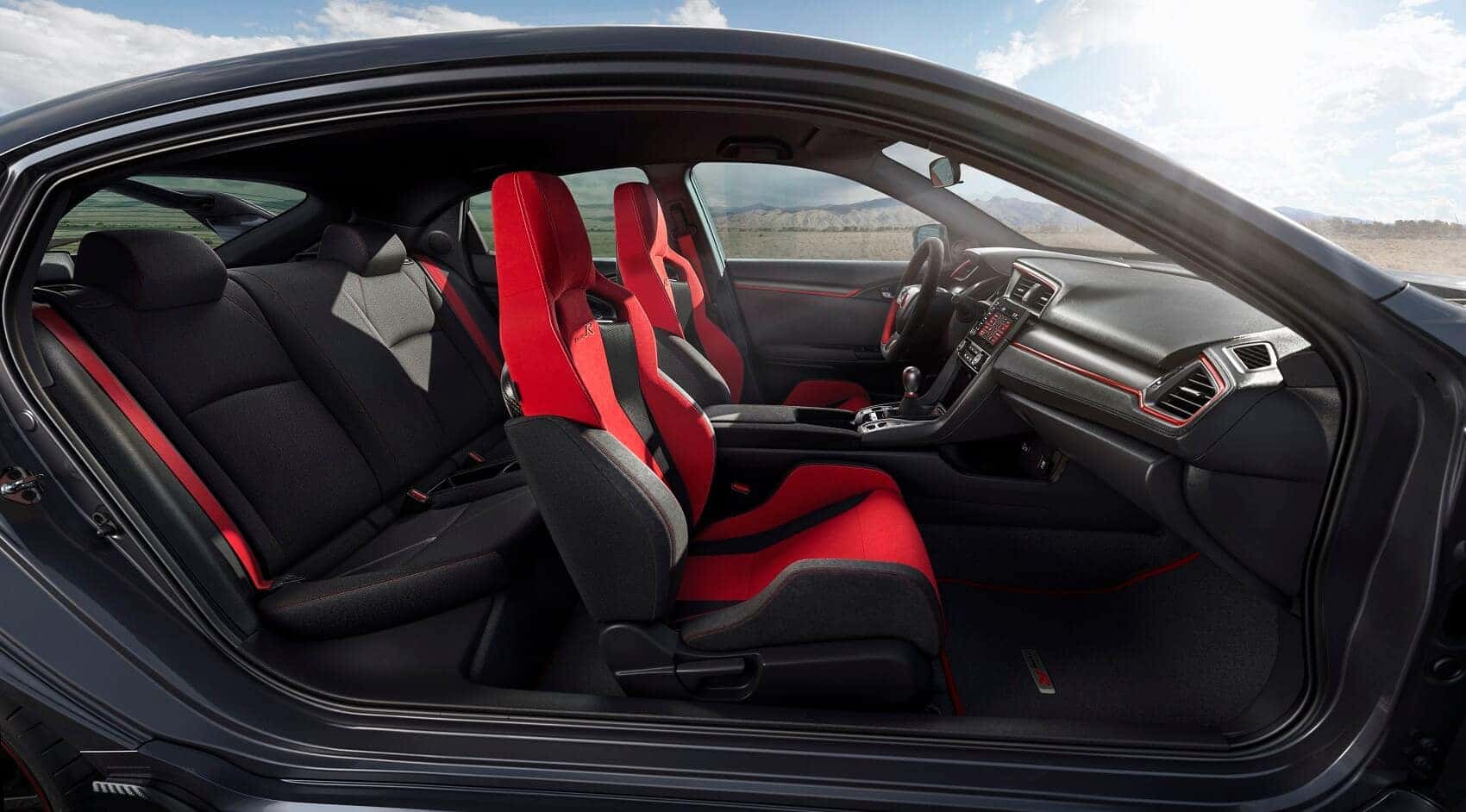 Based on sneak peek photos, we have an idea of what the 2023 Honda Civic Type R design will look like—and it's exciting stuff. Imagine yourself leaning back against these iconic red suede bucket seats, which convey an atmosphere of strength and speed to help you live out your racing dreams.
What else do we know about the interior? This fine suede will be all over the cabin for a delightful feel while driving. You can find this soft, stylish touch on the steering wheel and the center armrest. You won't want to take your hands off it!
As for the exterior, the Civic Type R will have 19-inch tires, ideal for your next pulse-pounding trip. We expect the larger rear wing will help this stylish hatchback stand out even further. When people see you coming, they'll know you mean business.
Iconic Racing Performance Is Making a Comeback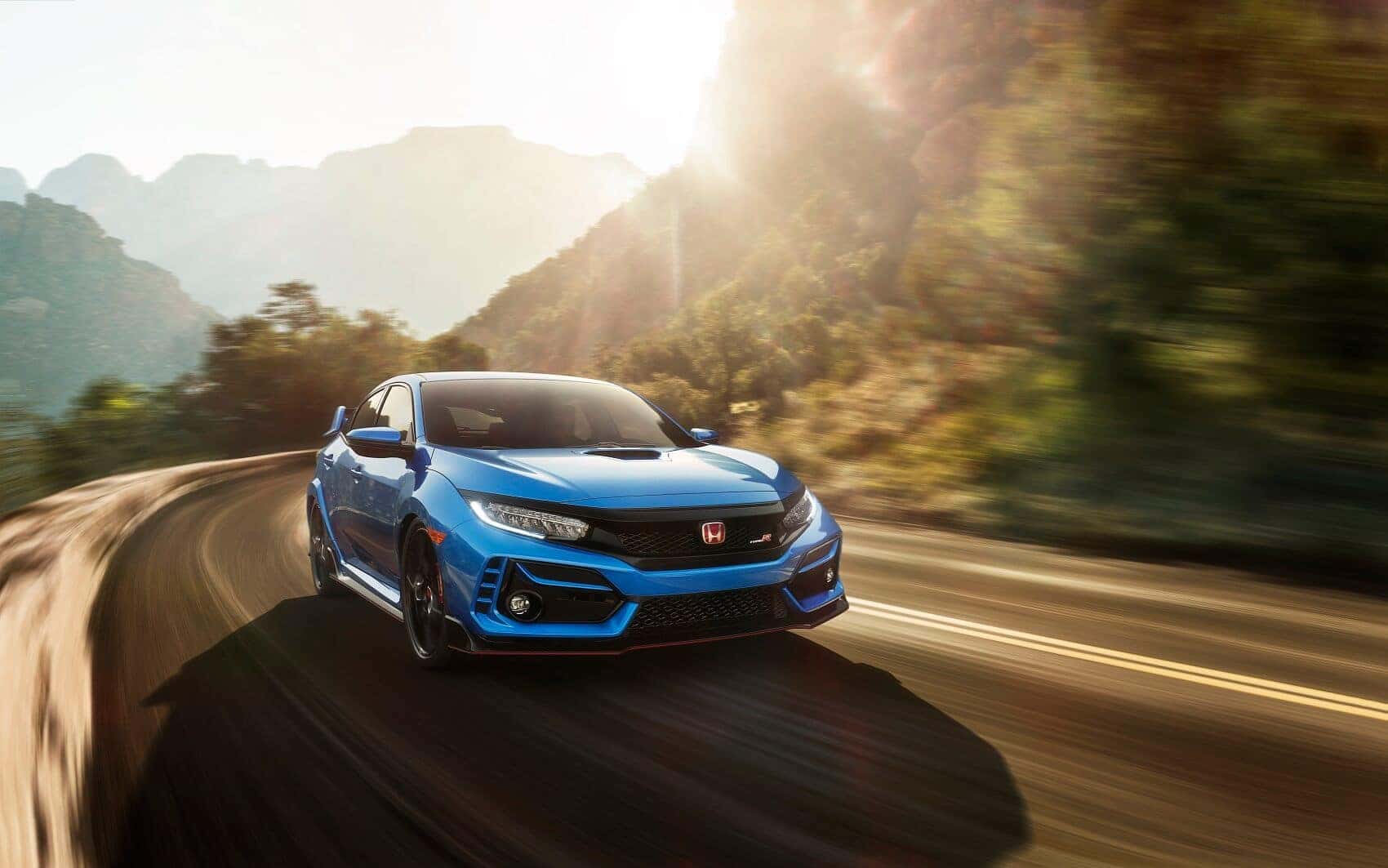 We expect the 2023 Honda Civic Type R to have a similar powertrain under the hood as the previous model. Considering how exciting it was to drive the 2021 model, we expect the 2023 model will be just as fun!
The 2021 Honda Civic Type R comes with a 2.0L turbocharged 4-cylinder engine, offering up to 306 horsepower and 295 lb-ft of torque. We expect this to stay the same for the upcoming model. You'll also have the same 6-speed manual transmission for a smooth drive.
Hang on tight—the Honda Civic Type R is coming to rock your world.
New Colors Could Be Coming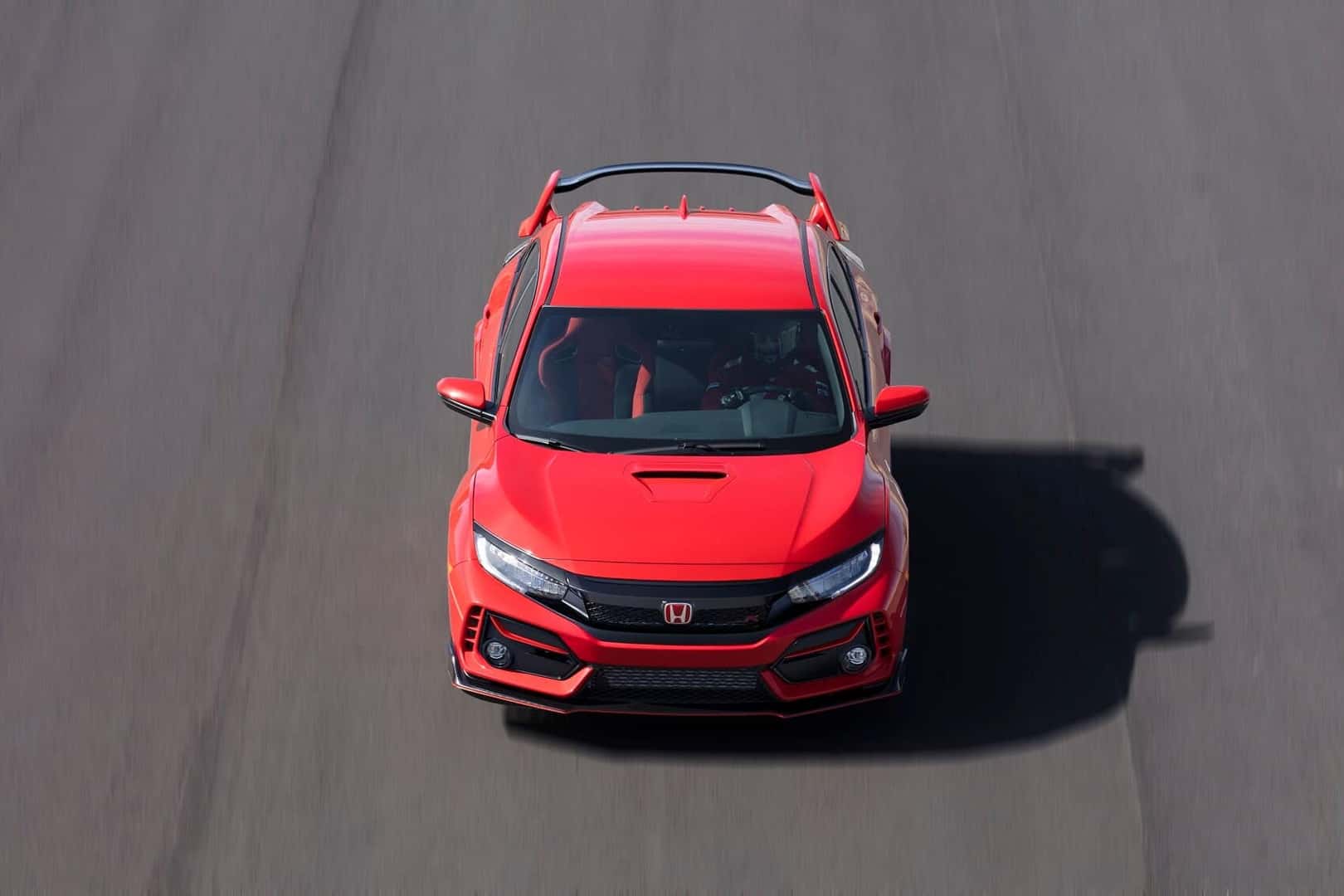 While the 2023 Honda Civic Type R should have the same exhilarating performance as ever, the exterior color options might be getting a makeover. This upcoming release could offer drivers additional design possibilities. The Honda Civic Type R is a hatchback that stands out on the roads, so embrace it with a bold design!
In the sneak peek pictures released so far, the Honda Civic Type R turns heads, with a black-and-red camo design on the exterior. Is this an indication of new, eye-catching looks to come? We're on the edge of our seats, waiting to see what this model will look like when it's released. We have high hopes for this hatchback!
Want To Be in the Know About the Upcoming Civic Type R?
When the 2023 Honda Civic Type R makes its grand debut, this speedy hatchback is sure to get hearts racing all around Abington, Willow Grove, and Glenside, PA.
Do you want to be among the first to know the latest specs as they're released? Contact our team at Honda of Abington to express your interest today!
1 Model not yet released. All specs mentioned herein have been cited from the Honda Info Center and Edmunds.com, and are subject to change by the manufacturer.